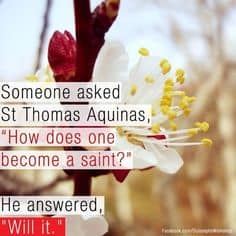 How does someone become a saint?
The Church calls us with a universal call to holiness, meaning that we are all called to be a saint.
But there is an official process.
---
5 Steps to Sainthood
First, the person's local bishop investigates their life by gathering information from witnesses of their life and any writings they may have written. If the bishop finds them to be worthy of being a saint, then he submits the information that he gathered to the Vatican's Congregation for the Causes of Saints.
Second, the Congregation for the Causes of Saints can choose reject the application or accept it and begin their own investigation of the person's life.
Third, if the Congregation for the Causes of Saints approves of the candidate, they can choose to declare that the person lived a life heroically virtuous life. This isn't a declaration that the person is in heaven, but that they pursued holiness while here on earth.
Fourth, to be recognized as someone in heaven requires that a miracle has taken place through the intercession of that person. The miracle is usually a healing. The healing has to be instantaneous, permanent, and complete while also being scientifically unexplainable. Miracles have to be first verified as scientifically unexplainable by a group of independent doctors, then the person is approved by a panel of theologians, and then the final approval lies with the pope. If this is the case, a person is declared a blessed.
Fifth, a second miracle is needed in order to declare someone a saint. The confirmation of a second miracle goes through the same scrutiny as the first.
(see this FOCUS article for more)
---
Not looking for this? Check the other tabs for more practical information.