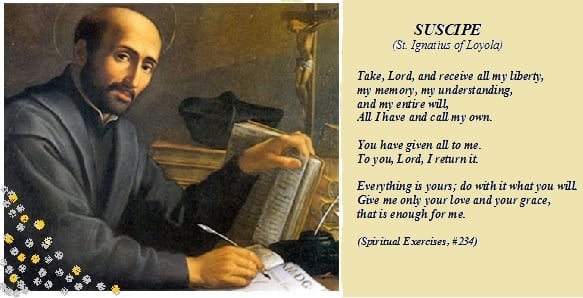 As with all things, when we want to learn how to be the best stewards of our time and talent, we look to the saints. One of the saints that truly epitomizes stewardship is St. Katharine Drexel. She is also the only American-born saint.
The following is excerpted from wikipedia:
Katharine Mary Drexel was born Catherine Mary Drexel in Philadelphia on November 26, 1858, the second child of investment banker Francis Anthony Drexel and Hannah Langstroth.
Hannah died five weeks after her baby's birth. For two years Katharine and her sister, Elizabeth, were cared for by their aunt and uncle, Ellen and Anthony Drexel. When Francis married Emma Bouvier in 1860 he brought his two daughters home.[1] A third daughter, Louisa, was born in 1863. Louisa would marry General Edward Morrell. The Morrells actively promoted and advanced the welfare of African Americans throughout the country. The Morrells used their wealth to build magnificent institutions that served and aided the education and upward mobility of African Americans. Gen. Morrell took charge of the Indian work, while Katharine Drexel was in her novitiate.[2]
Private tutors educated the girls at their home. They toured parts of the United States and Europe with their parents.[3] Twice weekly, the Drexel family distributed food, clothing and rent assistance from their family home at 1503 Walnut Street in Philadelphia. When widows or lonely single women were too proud to come to the Drexels for assistance, the family sought them out, but always quietly. As Emma Drexel taught her daughters, "Kindness may be unkind if it leaves a sting behind."[4]
As a young and wealthy woman, Drexel made her social debut in 1879. However, watching her stepmother's three-year struggle with terminal cancer taught her the Drexel money could not buy safety from pain or death. Her life took a profound turn. She had always been interested in the plight of Native Americans, having been appalled by what she read in Helen Hunt Jackson's A Century of Dishonor.[5]
When her family traveled to the Western states in 1884, Katharine Drexel saw the plight and destitution of the Native Americans. She wanted to do something specific to help. Thus began her lifelong personal and financial support of numerous missions and missionaries in the United States. After her father died in 1885, Katharine and her sisters had contributed money to help the St. Francis Mission on South Dakota's Rosebud Reservation. For many years she took spiritual direction from a longtime family friend, Father James O'Connor, a Philadelphia priest who later was appointed vicar apostolic of Nebraska. When Kate wrote him of her desire to join a contemplative order, Bishop O'Connor suggested, "Wait a while longer……. Wait and pray."[4]
Katharine and her sisters Elizabeth and Louise were still mourning their father when they sailed to Europe in 1886. Their high-powered banker father left behind a $15.5 million estate and instructions to divide it among his three daughters — Elizabeth, Katherine, and Louisa – after expenses and specific charitable donations. However, to prevent his daughters from falling prey to "fortune hunters", Francis Drexel crafted his will so that his daughters controlled income from his estate, but upon their deaths, their inheritance would flow to their children. The will stipulated that if there were no grandchildren, upon his daughters' deaths, Drexel's estate would be distributed to several religious orders and charities—the Society of Jesus, the Christian Brothers, the Religious of the Sacred Heart, a Lutheran hospital and others. Because their father's charitable donations totaled about $1.5 million, the sisters shared the income produced by $14 million—about $1,000 a day for each woman. In current dollars, the estate would be worth about $400 million.[4]