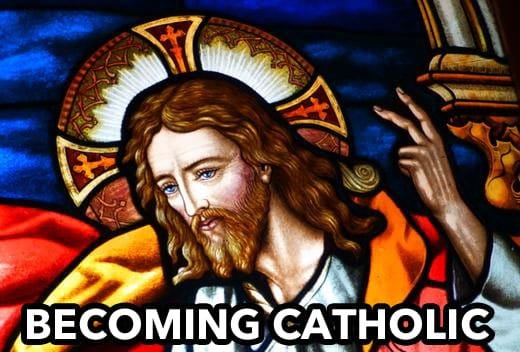 The Catholic Church Welcomes You
Whether you are seeking Baptism into the Catholic Church, or are from another Christian tradition, we have a pathway to help you respond more deeply to the movement of God in your life and prepare you to take your place in the Catholic community. The Rite of Christian Initiation of Adults is designed to form disciples of Jesus into the fullness of Christian life.
As you move through times of prayer and reflection, Scripture reading, questioning and storytelling, worship and works of charity, you will be accompanied by members of the parish community. Together you will make a powerful faith journey.
If you are thinking about the possibility of taking that next important step or finding out more about RCIA, you should contact the Sacred Heart Coordinator of RCIA, Gonzalo Reyes at 815-625-1134 or [email protected] and he will answer any questions that you may have. There is no commitment necessary on your part as you continue to seek where God might be calling you.
---
Who is the process for?
The unbaptized. The primary focus of the Rite of Christian Initiation of Adults is on those who are not already Christian and have not been catechized.
Baptized but uncatechized. Those who have been baptized either as Roman Catholics or as members of another Christian community but did not receive further catechetical formation or instruction. These typically have also not celebrated confirmation nor Eucharist.
Those seeking full Catholic Communion. These are baptized, practicing Christians from other denominations who seek entry into the Catholic Church.
In the case of children who have reached the age of reason (7 years old), the pastor should be consulted for information about Baptism and the other Sacraments of Initiation.
The Rite of Christian Initiation of Adults is not for adult candidates for confirmation who have already received their First Eucharist in the Catholic Church. They should have their own formation process and be confirmed at a celebration other than the Easter Vigil. Visit the Confirmation page for more information.
---
RCIA Registration Forms
For more information, please call us at 815-625-1134 or send us an email at [email protected]
For additional information on this process, visit How Do I Become Catholic?